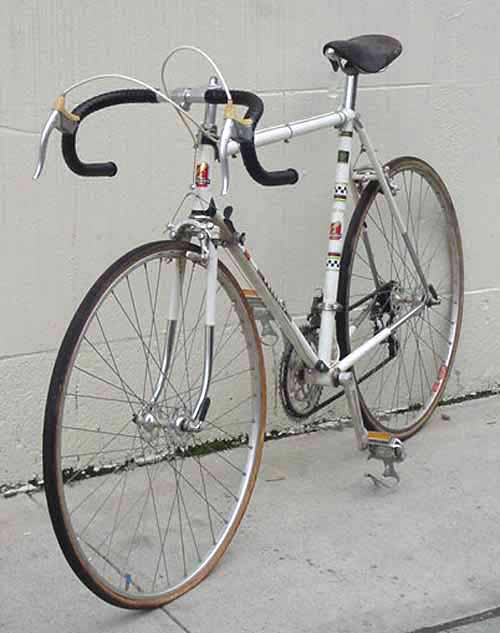 Nope this picture is not one of my French ten speeds, but I got a bunch of them.
I built up a Peugeot 10 speed out of swap meet parts in the late 70's, I had been riding my brothers Gitane which was at the time the nicest bike I had ever ridden.
I eventually succumbed to the mountain bike craze of the early eighties, and traded that Peugeot in on a Diamond Back. That is the last time I ever got rid of a bicycle.
Some time later, I found an orange Gitane frame in a dumpster and rescued it, then built it back to serviceable condition... then I picked up a Motobecane, and a Peugeot, then some Japanese ten speeds from the first bike boom, then a Raliegh, then a Schwinn from Taiwan, and now I guess I have got to admit I have a problem.
Now I am also suffering from new bike lust. The new LeMonde Croix de Fer is absolutely beautiful, with its classic steel alloy frame... I am going to get one and put on some old campy touring pedals with aluminum toe clips, and a Brooks leather saddle, and a Silca pump, and a water bottle with a cork...